Chiropractor Andrew Riley D.C.
Dr. Riley Has a Personal Story: Dr. Riley became a chiropractor because he was in a motor vehicle crash that resulted in months of pain—until he discovered Chiropractic! Chiropractic helped him so much that he wanted to be able to help others.
Dr. Riley is Well-Educated: Dr. Riley graduated from Minnesota State University in 1989 with a degree in Pre-Professional Studies, and earned his Chiropractic Physician degree from Northwestern Health Sciences University in 1992.
Dr. Riley has advanced certification in Whiplash and Brain Injury Traumatology, and is certified in Electro Diagnostic (EMG and NCV) and Golf Injuries Rehabilitation. He is trained in AMA Guides 5th and 6th Edition Impairment Rating, Sports Injuries Rehabilitation, Motor Vehicle Cash Injuries Rehabilitation, and Concussion (MTBI). He has Advanced Imagining training as well as training in Clinical Nutrition Counseling and Supplementation.
Dr. Riley is a Dedicated Chiropractor: Dr. Riley delivers specific chiropractic adjustments (spine and extremity), and also offers manual and gentle instrument techniques. He provides specialized physical therapy and exercise rehabilitation care plans designed to reduce pain, improve strength, and restore function.
Greenwood Health Center offers therapeutic massage (site specific—myofascial release, deep tissue, and trigger point); custom molded corrective orthotics; and nutritional counseling (diet modification and supplementation programs).
Greenwood Health Center has a medical doctor on staff providing pain management services.
Dr. Riley has an Active Personal Life: Dr. Riley and his wife, Cathy, have five children: Colby, Chase, Julia, Cameron, and Alana. The Riley family also includes a dog, Remi, and cat, Nelly. Dr. Riley is active in Team Sponsorships and coaching of local youth hockey (Level 3 Certified.). Dr. Riley is also U.S.A. Hockey Coaching Certified. He enjoys hockey, golf, and swimming.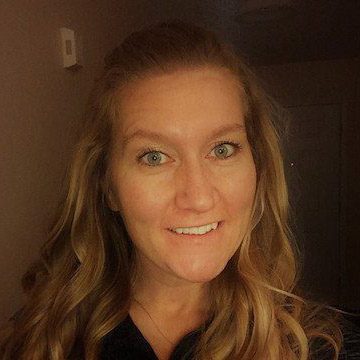 Tiera - Massage Therapist
Tiera has been a Massage Therapist since 2008 and has a true passion for helping people reach their goals in health and wellness. She graduated from Associates of Integrative Health in Bloomington, Indiana. and specializes in many modalities including deep tissue, myofacial release, prenatal, trigger point, sports, and PNF stretching.
Tiera loves to stay active and has a passion for sports. Her favorites are beach volleyball and softball. She is very family oriented and loves animals, she has a small dachshund named Petunia that is very active and playful as well!
OFFICE HOURS
---
Monday
8:00am - 6:00pm

---
Tuesday
1:00pm - 5:00pm
---
Wednesday
8:00am - 6:00pm
---
Thursday
1:00pm - 5:00pm
---
Friday
8:00am - 12:00pm
---
Saturday
Closed